Dogecoin jumps 40% as traders go long DOGE, short SHIB
Dogecoin (DOGE) jumped merely 50% this morning as 'Dogecoin Killer' Shiba Inu (SHIB) fell -10%, displaying signs of a mean reversion trade to bring the Dogecoin and Shiba Inu market caps to parity.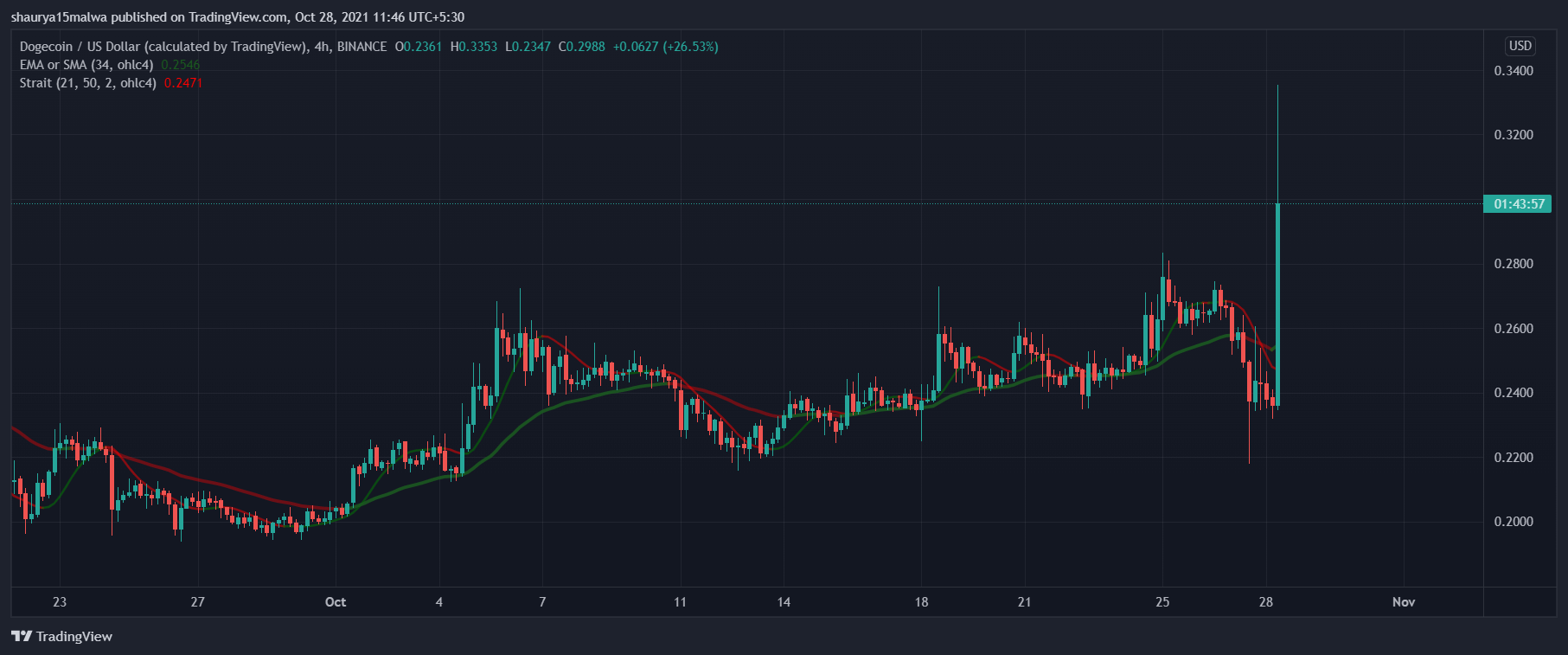 DOGE spiked to over $0.33 from under $0.23 last night, while Shiba Inu dropped to $0.00005 from last night's $0.00008 high. The latter even slipped above Dogecoin with a $36 billion market cap for a few hours, above Dogecoin's $31 billion marketcap.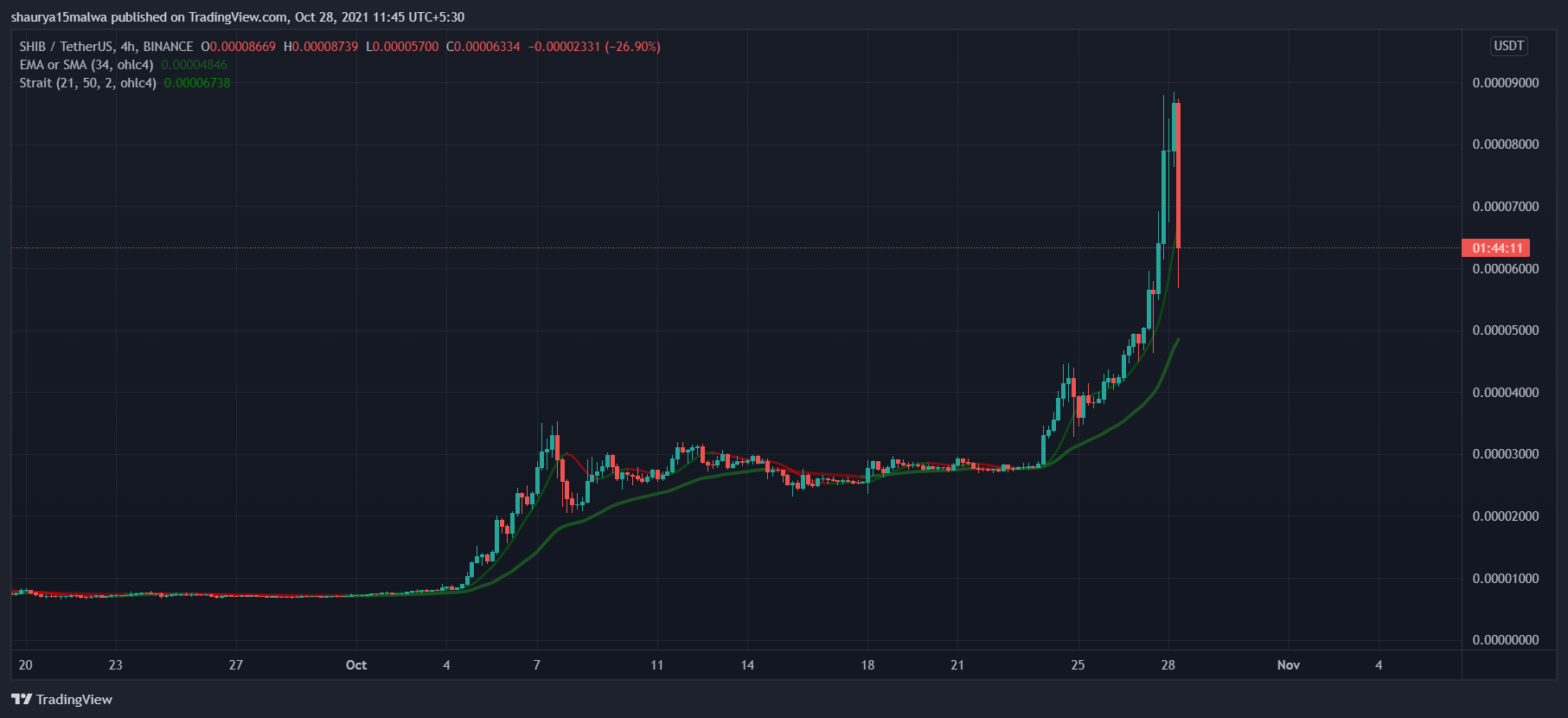 Over $36 billion of SHIB traded yesterday, surpassed only by Bitcoin's $45 billion and Tether's $75 billion. It become the second-most traded asset yesterday, ahead of top dogs like Ethereum and Solana.
Meanwhile, top traders seemed to be playing out the short Shiba Inu, long Dogecoin trade. These included the likes of Su Zhu, CEO of crypto trading firm Three Arrows Capital: "88e-6 $shib touched. rotatooor to .88 $doge now?," he stated on Twitter.
88e-6 $shib touched

rotatooor to .88 $doge now? pic.twitter.com/AqRd85rCSk

— Zhu Su ???? (@zhusu) October 28, 2021
GCR, an anonymous trader ranked among the biggest traders by volume and profits on crypto exchange FTX, cautioned about the trade playing out in a tweet earlier this week.