Reserve Rights (RSR) and Balancer (BAL) Technical Analysis: Sellers on Top
Reserve Rights (RSR)
The RSR is used to regulate the platform's algorithmic stablecoin, RSV.
Past Performance of RSR
The Reserve Rights token is moving within a tight trade range as per the candlestick arrangement in the daily chart.
The failure of RSR crypto buyers to follow through and reverse recent losses places sellers ahead.
Day-Ahead and What to Expect
Reading from the RSR technical analysis, prices are consolidating within the November 10 engulfing bear candlestick.
As a bearish pattern, every high below $0.049 might be the selling point for sellers targeting $0.040 and later $0.040 in a bear trend continuation pattern.
If RSR coin buyers flow back, a surge above the resistance trend line at $0.049 might see the coin trend towards $0.06—or better in the days ahead.
Reserve Rights Technical Analysis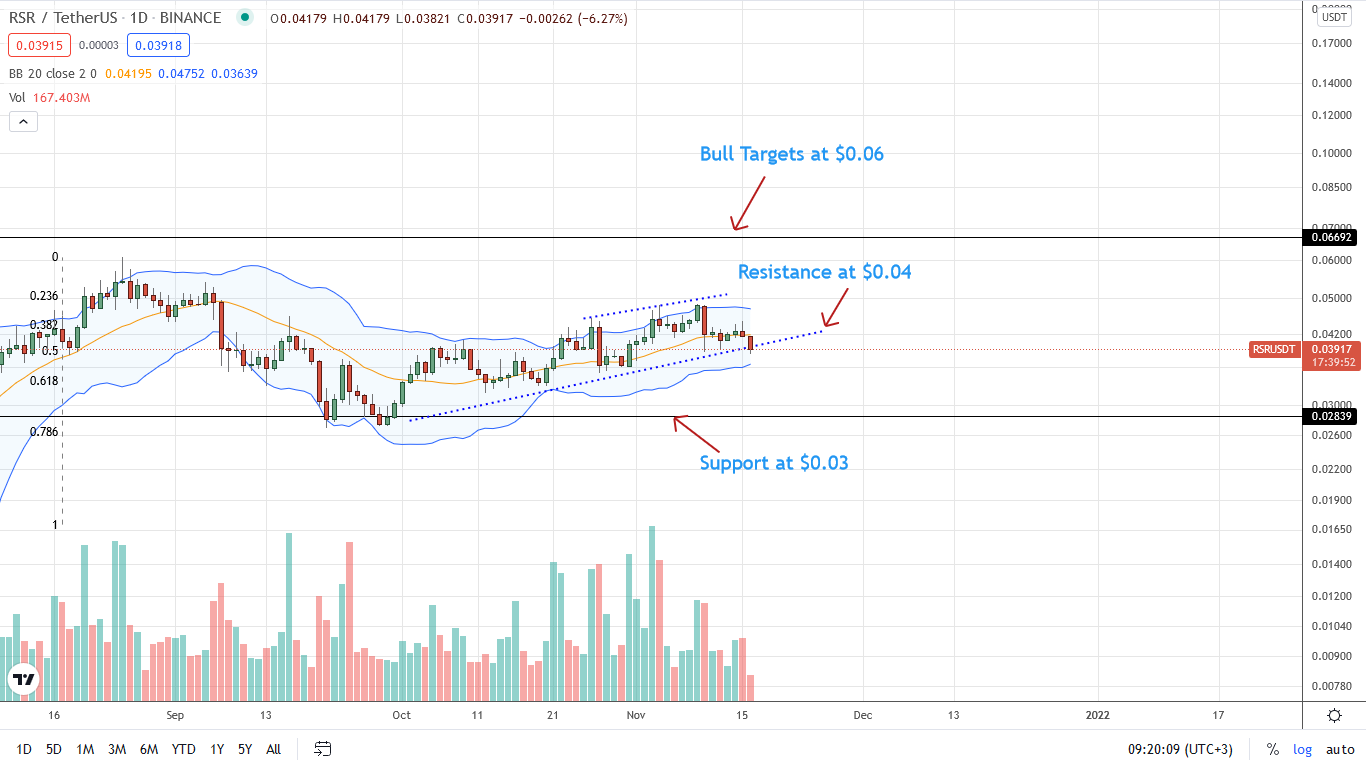 The path of the least resistance is northwards from a top-down analysis.
Notably, RSR/USDT prices are inside a rising channel, with increasing trading volumes pointing to strength despite recent losses.
All the same, there is a double bar bear pattern that might signal short-term weakness.
As such, if RSR coin buyers fail to close $0.049 and rewind last week's losses, RSR prices might over the short-term tank to $0.030.
Balancer (BAL)
The launching pool and swapping platform rely on BAL for governance.
Past Performance of BAL
The Balancer coin is bearish when writing, trading within a bear breakout pattern based on the BAL technical analysis of the daily chart.
Day-Ahead and What to Expect
Despite optimism and the Balancer ecosystem's value proposition, BAL crypto sellers have the upper hand.
From the daily chart, the BAL/USDT price action remains bearish as long as BAL token bulls fail to close above $30.
The immediate resistance level also doubles as November highs, potentially marking peaks.
Balancer Technical Analysis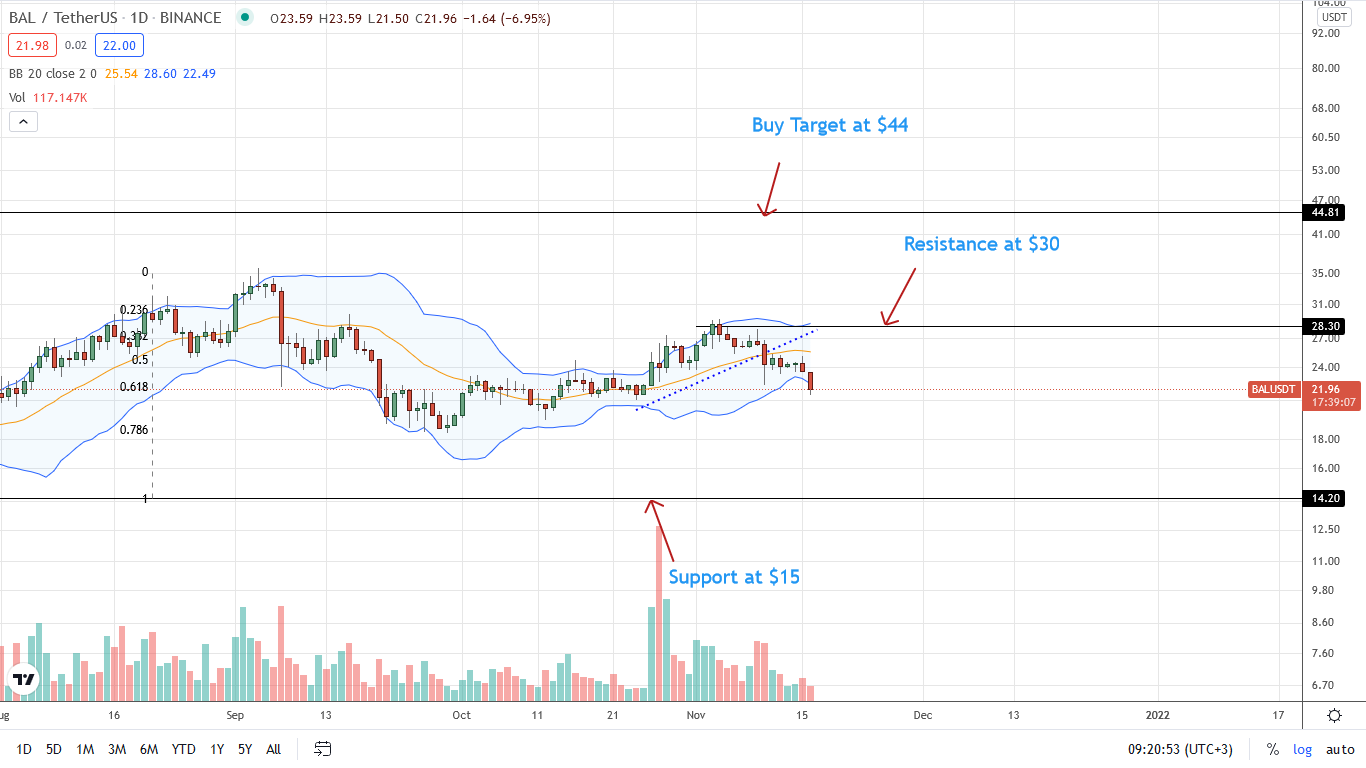 From an Effort-versus-Results perspective, the BAL/USDT price action is bearish, favoring sellers.
Notably, trading volumes are relatively low. Moreover, prices are inside the November 10 wide-ranging bear candlestick.
Confirmation of last week's losses below $22 could easily see BAL crypto shrink to $18 and later $15 in a bear trend continuation pattern.
However, a recovery above $30 may rejuvenate buyers, who could spring higher to $44.